Working in conjunction with Western Illinois University, this project entails the verification of 911 addresses for every structure in Hancock County, Illinois. Phase I was for all rural roads and Phase II is for the incorporated areas.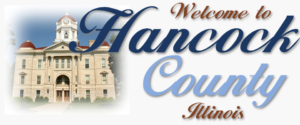 Mid-West GIS is performing all field verifications. This means that each road is driven and the addressable structure is visited in person by the GIS/GPS Specialist. The structure is identified, the street name is verified and finally checked for a 911 address post, mailbox number, or house number. Structures that are not addressed, such as barns, garages, and other outbuildings, are noted as well.
Phase I of this project took approximately 60 days, and Phase II is expected to take the same. It is expected to be completed in the Fall of 2020.
For more information on GIS and GPS related services provided by Mid-West GIS please visit our Services page at https://www.mid-westgis.com/services/