Mid-West GIS was contracted by the City of Texarkana, Texas to create a comprehensive traffic sign inventory using GPS data collectors, and migrated into an ESRI personal geodatabase model. The project entailed collecting over 388 miles of road in a city with a population of over 37,000 residents. Texarkana is located in the Northeast corner of the State of Texas, and has a sister city across the Arkansas border with an additional 30,000 residents.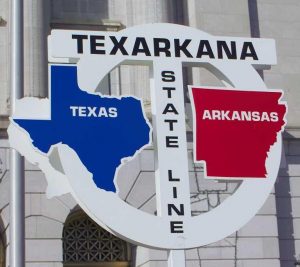 It took Mid-West GIS approximately three months to Collect, Quality Control, and deliver the data to the city. There were over 13,000 signs collected, and 22 different attributes documented. In addition, one digital photo was taken of the face of each sign and hyperlinked to the GPS point.
The project was delivered ahead of schedule, and the client was completely satisfied with the data that was collected. The data is now being used as the official sign inventory for the city, and used daily by GIS staff and sign maintenance personnel.